You're standing there, just staring at them. You think to yourself, 'I can't do it again. Not this year.' Everybody else was so easy to buy for, you tried to put it off for as long as possible but now you're there, staring at the socks, trying desperately to think of something, anything that would be better. Eventually, after drawing a blank, you grab them. Another year, another pair of socks for all the men in your family.
Maybe it's just me, maybe you're more inventive than I am and when it comes to buying Christmas gifts for men, you can think of something more exciting than a pair of socks or a new jumper. But I've got a sneaking suspicion that you struggle just as much as everybody else. It's the worst thing about Christmas shopping. When you ask men what they want for Christmas they usually shrug and say something like, 'there's nothing I need really.  So helpful. So every year you end up in a last minute panic to try to find the perfect gift that they'll actually enjoy for once. Well, that ends now with this list of unusual Christmas gift ideas for men.
Brewery Tours
You'd be hard pushed to find a man that doesn't enjoy the occasional beer. Most men aren't bothered about getting loads of new stuff so an experience or a day out of some kind tends to be a better gift that he'll appreciate more. Since the craft beer trend has exploded, so many breweries have opened their doors to tours. They'll show him how they make his favourite tipple and, of course, he'll get a few freebies along the way. Book a few tickets for him and his friends and you're guaranteed to give him a gift that he'll love.
Cufflinks
I know what you're thinking, cufflinks were your second option after you stopped looking at the socks, and it's just as much of a copout. If you get him a pair of novelty football cufflinks or something, he isn't likely to be impressed. However, you can get some classy custom made ones from places like Jaubalet Paris. Instead of the tacky novelty ones that sit in the back of drawers everywhere, you can get them something stylish that they'll actually want to wear.
Driving Experience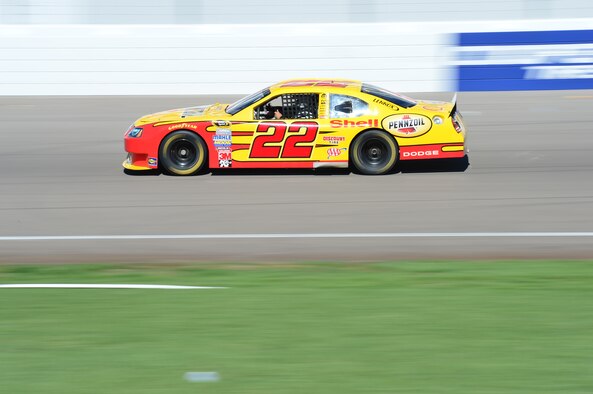 If they had their way, they'd be driving around in a million pound sports car. Unfortunately, most people don't have that kind of money and when you've got a family to think about it's not exactly practical. But why not let them live out their teenage fantasies for one day? A driving experience is the perfect gift for any man that loves his cars. They'll get the chance to race around the track as a passenger with a professional driver, before getting behind the wheel themselves.
Golf Masterclass
Being able to beat their friends at golf is the ambition of a lot of middle aged men. You can make that dream a reality by getting them a golf masterclass at a local course. They'll get some tips from pro golfers to improve their game, and there's usually a nice lunch included so they can make a day of it.
Hopefully one of these ideas is a good alternative to yet another pair of socks this Christmas.